About Us
Satinwood sounds "stunningly like the original." - Tom Shea
The group features "some of the area's most seasoned and accomplished musicians" - Donnie Moorehouse


Satinwood Productions presents...
WILD TAXI
SatinWood's stunning tribute to HARRY CHAPIN and Yusuf/CAT STEVENS features selections from Greatest Stories Live, Tea for the Tillerman, and other legendary works.  Authentic arrangements of unforgettable songs performed by the five piece band, all backed by Chapin's original drummer Howard Fields.

RAINY DAY PEOPLE -The Lightfoot/Croce Tribute
Rainy Day People offers a captivating performance of the music of legendary singer songwriters Gordon Lightfoot and Jim Croce.  The trio captures the haunting melodies of Croce's "Time in a Bottle" and Lightfoot's "Affair on Eighth Avenue" as well as the irresistible acoustic pulse of tunes like "Car Wash Blues", "Leroy Brown" , and "Sundown".  Rich vocals, solid bass grooves and intricate guitar lines weave together seamlessly for a nostalgic performance of memorable favorites.https://www.facebook.com/Rainy-Day-People-Gordon-LightfootJim-Croce-tribute-205957626082782/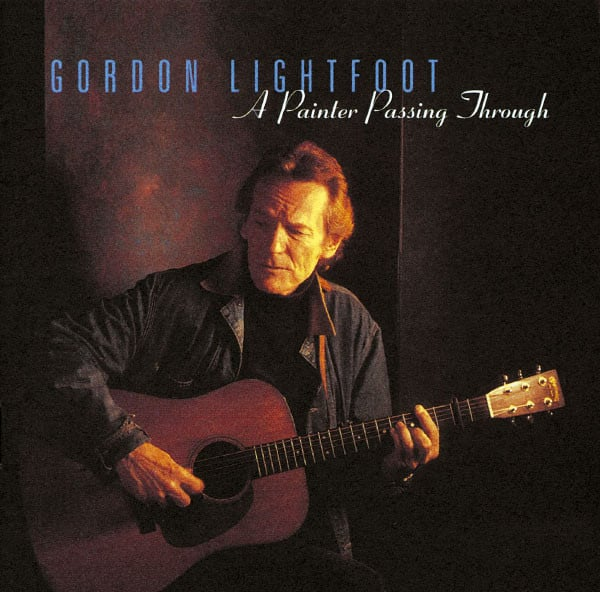 It is with profound sadness at his passing that we also recognize with gratitude the gift of living in the time of Gordon Lightfoot.
His indelible songs and incredible performances have inspired countless musicians and audiences worldwide.
We invite you to delve deeply into his songbook and especially the lyrics, encouraging you to take time with his beautiful poetry that is truly transcendent.
Over many years it has been our privilege to perform many of Gord's masterpieces as Rainy Day People(RDP) and as part of SatinWood's Legendary Songs Series.
"When you wake up to the promise
 Of your dreamworld coming true
With one less friend to call on
Was it someone that I knew
Away you will go sailing in
A race among the ruins
If you plan to face tomorrow,
Do it soon."
                                - "Race Among the Ruins"
Godspeed Gordon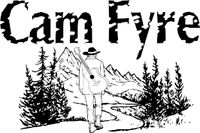 Songs in the Firelight
An enchanting solo performance of story songs, ballads, and sing-a-longs featuring selections from masters of folk rock - with a frontier vibe! So circle the wagons, tie on your bandana and howl at the moon as Cam brings you back to a simpler time when folks gathered by a fire for a fun evening.

****************************************************************************************************************
CHARITABLE WORK

Inspired by both the music and activism of Harry Chapin, Satinwood Productions has produced numerous fundraisers (thanks to our generous fans and sponsors) to benefit many charities.  As Harry so aptly put it, "When in doubt, do something."  If you would like more information and/or would like to be involved with our benefit concerts as a sponsor or volunteer, or to discuss using one of our shows for fundraising efforts, please contact us at satinwoodband@yahoo.com
Many thanks to all who have participated in these special events!
 


MEET SATINWOOD: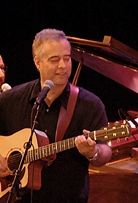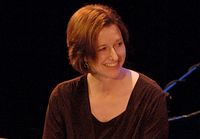 Paul and Melanie Motter
Paul is a versatile guitarist and lead vocalist, well known for his knack of sounding remarkably like many artists.  He painstakingly chooses material, songs with both a message and musical integrity, in order to put together a show that recreates songs true to the original version,and then shares those amazing songs with the audience with a little humor thrown in.

Melanie is an accomplished pianist and also contributes vocals. The group's arranger, she has a background in both jazz and classical music (as well as folkrock!) and has worked with Paul for many years to develop the group's musical direction.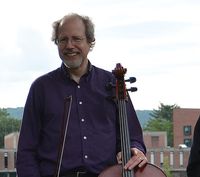 Eric Roth - cello
Eric studied cello at the Boston Conservatory and the University of Massachusetts. He has played with orchestras and chamber groups in Boston, down under in beautiful New Zealand, and now, the Pioneer Valley. Eric enjoys playing popular and folk styles of music. He has performed and recorded with Satinwood for over 15 years.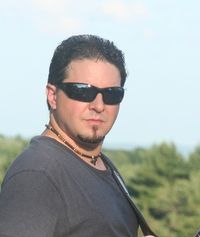 John O'Boyle - bass
John has performed and/or recorded with Michael Sweet (Boston, Stryper), Kenny Aronoff (John Mellencamp, John Fogerty, Smashing Pumpkins), Peter Tork (The Monkees), Alexander Jenko (My Big Fat Greek Wedding).  Though he has performed with several regional acts, he is also a busy session bass player, having appeared on dozens of national, regional and local releases.  His recorded works have been used in TV, movie and video game soundtracks and have charted on the Billboard 200.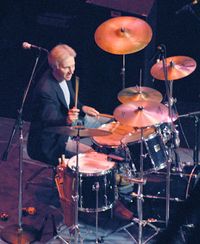 Howard Fields - Drums
Howard grew up in Brooklyn, NY and received his BA in Music at Long Island University.  He played in numerous bands during high school and college.  Afterward he played in a band with Doug Walker, a childhood friend of Harry Chapin's.  Howard was hired by Harry for his 1975 musical "The Night That Made America Famous" based on recommendations from Doug Walker.  When the play finished its run, Howard joined the Harry Chapin band as their first and only drummer, performing with the band until Harry's passing in 1981. He has played with Satinwood for several years, first as the drummer for the Harry Chapin Tribute, and currently for the Legendary Songs show and Wild Taxi.  
In addition he has served as a rock archivist for projects by MTV, VH1, and CBS News.  Howard also runs the memorabilia business Rock Paper.
And....many thanks to RAY PIOGGIA   and KELLY MEYER for their amazing PHOTOGRAPHY!


MEET RAINY DAY PEOPLE: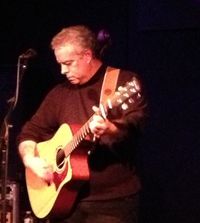 Paul Motter - vocals/guitar
Known for closely emulating the vocals of many outstanding artists, Paul has compiled a special combination of songs from legendary songsmiths Jim Croce and Gordon Lightfoot.  Close attention has been paid to create arrangements that do justice to each song.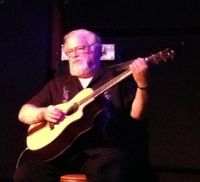 Jeff Tisdel - lead guitar
A talented finger style guitarist, Jeff has the ability to capture the amazing lead parts immortalized by Terry Clements (Gordon Lightfoot) and Maury Muehleisen(Croce). His background in American roots music allows Jeff to play a variety of styles from jazz and blues to country and rock.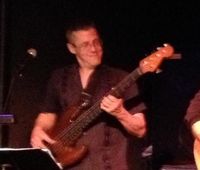 Rudi Weeks - bass and background vocals
Rudi has been a professional musician and teacher of music for over twenty-five years.  He has performed with such Motown greats as "The Contours", "The Crests", and Ronnie Spector.  He has also played with folk and bluegrass legend Tom Paxton.  He is also a veteran of the highly acclaimed Andean influenced world music group "Viva Quetzal". He has served as a faculty member at the UMass Performing Arts Division and as an adjunct bass faculty member for Amherst College.